Coconut Oil for Pets
ALL NATURAL, MOST EFFECTIVE for your pet's sensitive coat; unlike some alternatives, this is chemical free so it is ideal for pets prone to allergies and itching problems
SHINY HEALTHY COAT AND FUR, this hydrating moisturizer leaves a soft hydration that smells clean so whether your dog has long or short hair they will look and feel their best
ORGANIC TO THE RESCUE, whether you apply this lotion on rashes of a big dog or puppy, you'll see amazing results compared to medicated products
RECOMMENDED BY VETS, removes dandruff and reduces itching and scratching; it is also a moisturizer which removes the need for dander remover spray
SATISFACTION GUARANTEED, order from us today and relieve your pets, dog, cat or other animals from any problem of dryness, itchiness or infection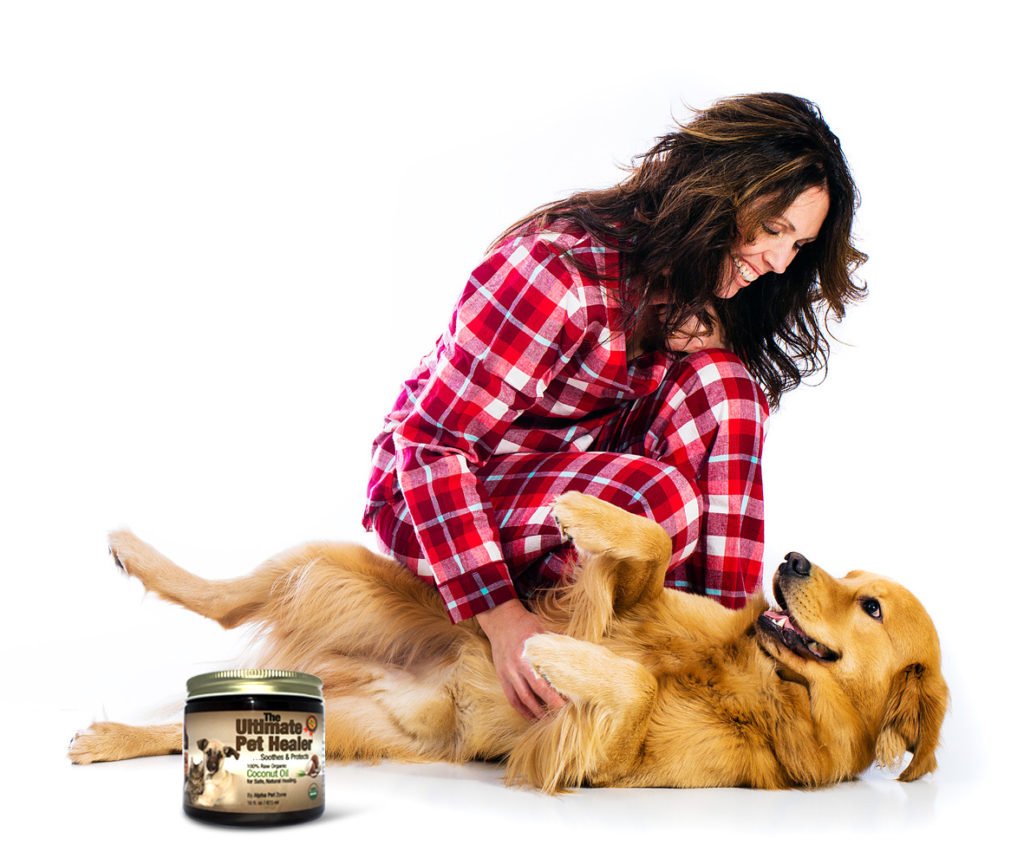 Best Use
Our pure, hydrating, organic Alpha Pet Zone coconut oil for dogs is an excellent repair and relief for problem dry skin. It is an intense moisturizing treatment for a silky smooth coat.
It is an all natural, chemical free, antibacterial coconut oil that adds vital nutrients with a soothing tropical scent. Dog coconut oil kills yeast, bacteria, and fungus. It also speeds up healing. Some people also use it as dog shampoo coconut oil. Use daily on affected areas and protect the skin with a t-shirt or soft covering. To prevent your pet from licking it off or biting and scratching on its head or neck while wounds or injuries heal, you may want to put on a small dog head cone or a cat cone.
This virgin pet coconut oil naturally melts and becomes liquid at 76 degrees F and returns to solid, when for instance cooled in the fridge. If you want to make this coconut oil liquid instantly, simply put some on your hands and rub them together and apply to the affected areas. It becomes a lotion just like jax n daisy coconut lotion. This coconut oil can also be used as toothpaste for dogs and cats and also great as puppy toothpaste.
Liquid coconut oil for dogs is also great for dogs paws and/or puppy paw lotion and even nose cream. Some people even use it as coconut oil dog treats.
This is better than a dog itch relief spray and some also use it as dog foot protection instead of dermapaw for dogs. The dog elbow can greatly benefit from this as well. This nose and paw lotion is, of course, a dog rash treatment and a nose treatment for dogs.
Please note that the lid of this coconut oil jar also has an inner seal that helps prevent leakage. So if you find it difficult to open, tap on all sides of the lid gently with a spoon and then it will open easily.
Order now and click the button up top, to relieve your pet from itching, scratching, dry skin and other infections. Rescue remedy for your pet.